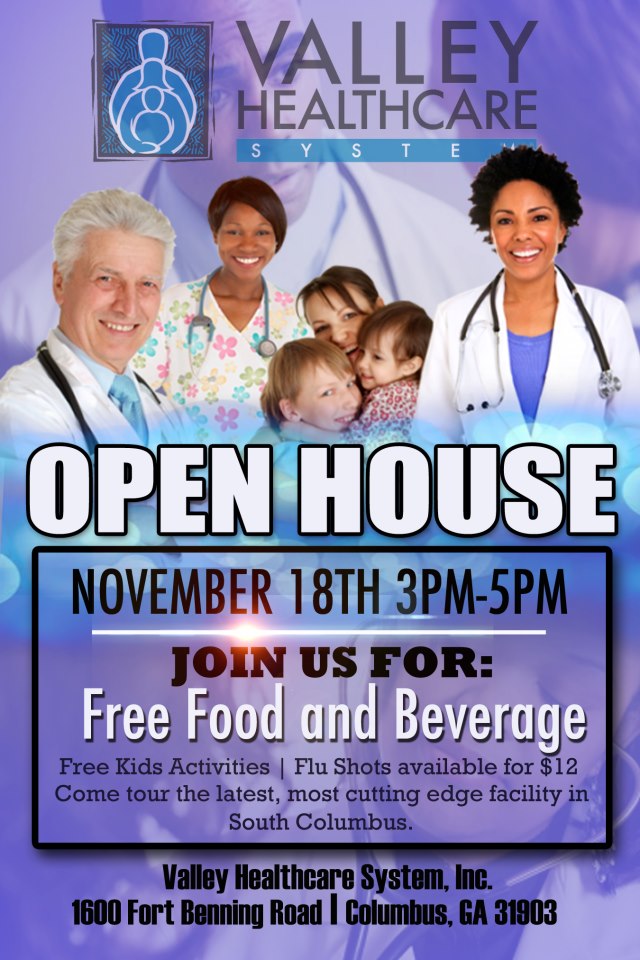 This Sunday, November 18, from 3-5 pm, your whole family is invited to come spend the afternoon with our family and enjoy free food, drinks and activities for the kids. We will be having our first Open House at our new location, 1600 Fort Benning Road. We also invite you to take advantage of $12 flu shots, especially with flu season on the horizon.
If you haven't done so already, it's a great opportunity to come and check out our beautiful brand new facility. CEO Sarah Lang says she has waited a long time to see this project completed, "We are all excited. I'm particularly excited because it has taken us about 10 years to have this dream come true." It's truly one of the most beautiful medical facilities in South Columbus with all the latest cutting-edge amenities.
Lang says that she is happy to be in a community with a high demand for the many services that we provide. "[This community] needs additional services and that's why we are here." Lang and our entire staff are extremely pleased to invite the members of the community to come out for the afternoon and meet the staff.
Lang also says, "We have all staff physicians both family practitioners as well as family pediatricians, and a clinical psychologist. We also have a new OBGYN for women's health and dentists." So, this Sunday you and your family are invited to come and hang out with some of our amazing staff members and their families.
Please come show your support, enjoy some free food and activities with your children, and get a flu shot!
Come down and join in on the fun…we're waiting for you!
Quotes used from May 15, 2012 "Valley Healthcare moves to new medical facility" http://www.wtvm.com/story/18429430/valley-healthcare-system-moves-into-new-medical-center
« Alzheimer's Awareness Month: Caring For A Loved One With Alzheimer's Homemade Skin Care Tips to Combat Old Man Winter »