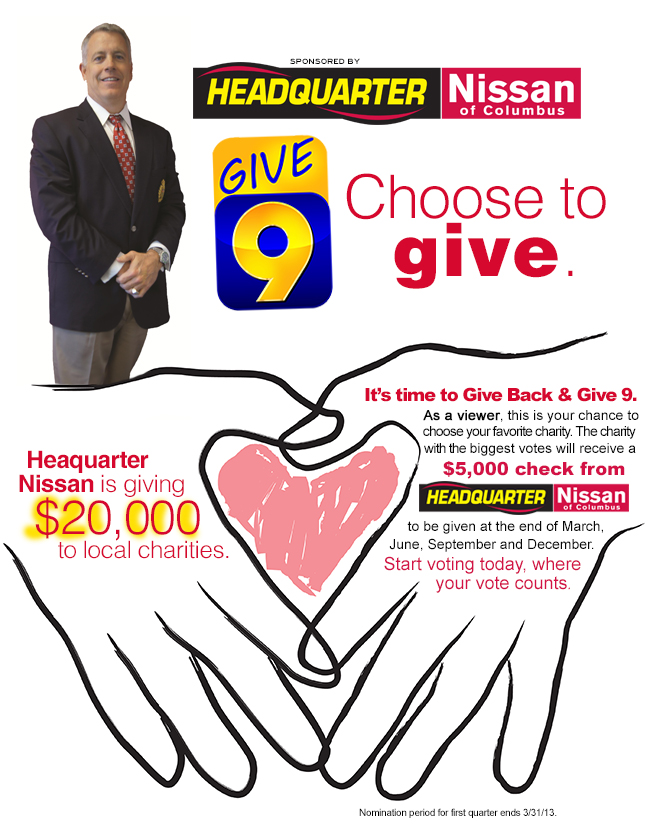 Greetings All,
WTVM, in partnership with Headquarter Nissan is awarding $5,000 to non-profit organizations as part of their Give 9 Campaign. Viewers are asked to log onto to their web site and vote for their favorite charity.
Please log on to www.wtvm.com. The rules apply only to those in our region and you can vote daily.
Thank you for your assistance and your continued support!!
Sarah E Lang, CEO
VALLEY HEALTHCARE SYSTEM, INC.