February is National Senior Independence Month.  In April 1963, President John F. Kennedy met with the National Council of Senior Citizens to learn more about the needs and concerns of older Americans.   Following that meeting, President Kennedy issued a presidential proclamation designating May as Senior Citizens Month, encouraging the nation to pay tribute in some way to older people across the country.  In 1980, President Jimmy Carter changed the name to Older Americans Month. [1]
Today, more and more American's are living to see their 100 birthday than ever before.  Here are the top 6 ways to make sure you reach that centennial year of life.
Physical Activity and Nutrition
An ounce of prevention is worth a pound of cure.  Check with your local churches or synagogues, senior centers, and shopping malls for exercise and walking programs. Studies show that your eating habits may not be as good as they should be if you live and eat alone. It's important for successful aging to eat foods rich in nutrients and avoid the empty calories in sweets and processes snack foods. [1] Make an appointment with a nutritionist to discuss what you may be missing in your diet and how to develop a healthy eating plan for life.
Overweight and Obesity
Being overweight, even by 10 pounds may increase your chances of dying from hypertension, type 2 diabetes, coronary heart disease, stroke, gallbladder disease, osteoarthritis, and endometrial, breast, prostate, and colon cancers. [1] Call a doctor at Valley Health Care today to get the support you need to maintain a healthy weight and feel great!
Tobacco Cessation
It's time to quit. Tobacco is the single most preventable cause of illness and premature death in the U.S. The Centers for Disease Control and Prevention (CDC) says that smokers who try to quit are more successful when they have the support of their physician.
Mental Health
Feeling down lately?  The most common late-in-life disease is depression and can lead to suicide.  Knowing the early onset signs of Alzheimer's disease, will arm you with the information you need to notice changes in your habits.  Your physician can offer valuable information to ward off the onset of symptoms.
Injury and Violence
Do you live alone?  Among seniors, falls are the leading cause of injuries, hospital admissions for trauma, and deaths due to injury. One in every three seniors (age 65 and older) will fall each year. Strategies to reduce injury include exercises to improve balance and strength and medication review. [1]
Immunizations
Are you up-to-date with you Influenza and pneumonia vaccines?  Emphasis on Influenza vaccination for seniors has helped. Pneumonia remains one of the most serious infections, especially among women and the very old. [1] There are many places that provide immunizations for seniors free of charge.  Check with your local pharmacy or senior center to find out when free clinics are available.
Maintaining a good relationship with your health care provider will keep you on the right track to preventing many health issues as you age and will go a long way to becoming a happy, healthy centinal!
[1] seniorliving.about.com
[2] urmc.rochester.edu
---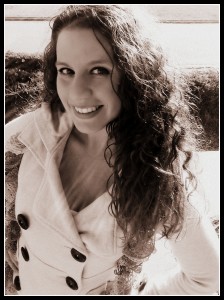 Jennifer Bell has managed many specialty areas of healthcare including, kidney transplant, physical therapy and surgery.  She combines her expertise in patient relations with her love of writing to bring awareness of health related issues.   In her blog, Dreamlife Moments, she writes about mindfulness of time and recognizing more of the positive moments happening around us every day that creates a more positive life experience. Jennifer and her husband Byron are recent empty-nesters who enjoy traveling with their bichon Aissa, geocaching and volunteering wherever they go. Who is this chickie anyway? Connect with Jennifer on her Facebook Page, Blog and Twitter to find out more.
« PUBLIC SERVICE ANNOUNCEMENT – HEALTH INSURANCE MARKETPLACE Melanoma Awareness »