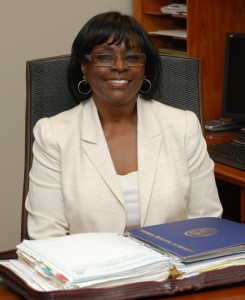 Sarah E. Lang
Chief Executive Officer
Sarah Lang joined the Valley Healthcare System in 1994 as the Chief Executive officer. She came to Columbus from Lansing, Michigan where she held the position as Executive Director/Chief Executive Officer of the Michigan Primary Care Association, a statewide non-profit healthcare member organization.
She has more than 30 years' experience in healthcare system leadership. Before joining Valley Healthcare, Mrs. Lang spent 9 years as Executive Director/Chief Executive Officer for Michigan Primary Care Association in Lansing, Michigan. She has held executive positions in Michigan, Pennsylvania and West Virginia that includes 2 years as Director at a community health organization reorganizing a federally designated at-risk healthcare organization, 2 years as an Administrative Consultant at a primary care health organization to direct and support the expansion of services, and as a Class Coordinator/Adjunct Instructor for 2 years at the Michigan State School of Osteopathic Medicine where she developed a new course on "minority healthcare issues" which became a required subject for pre-med students.
Mrs. Lang has served in numerous civic and professional leadership roles, including service as a board member for the Georgia Association for Primary Healthcare and as an appointed board member of the State's Women's Health Advisory Council.
She earned her undergraduate degree from Alderson-Broaddus College in Philippi, West Virginia with a double major in Psychology and Social Work. Mrs. Lang completed her Master of Hospital and Health Administration degree at Xavier University in Cincinnati, Ohio.