Valley Healthcare has been the safety net for the uninsured and under insured in the Valley Region for over 20 years. I have seen the compassion from staff to patients, who were experiencing hard times. I have seen providers with a generous spirit; help each person as they faced some of life's hardest experiences.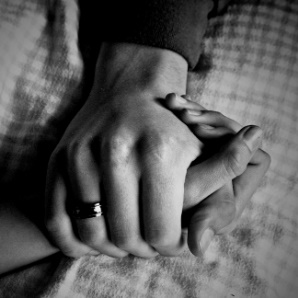 A few years ago while my husband and I were at Cracker Barrel for Breakfast we got separated in the crowd while waiting to be seated. I was busy looking at the Christmas décor and lost track of time. When I began searching for Mike, I saw him looking down with a concerned look on his face. He was talking with an old friend of ours that I could not see from my vantage point.
As I came closer I heard him say "Kathy can help you get in touch with Valley Healthcare tomorrow." As I got closer I could see Joan was crying. I made an appointment with her for the next day at my office. Joan was introduced to Valley Healthcare's management team. They set up the care of Joan's adult son. Joan and her husband were caregivers to their adult son who was terminal ill. Their son's wife had sent him to his parents for his final days; he was moved across state lines so the insurance could not be transferred quickly.
The Valley Healthcare Team provided the medial support to help Joan and her husband deal with end of life care.  The Valley Healthcare providers and staff supported Joan and her husband throughout the painful days and checked on them after their son had passed away.
We were so grateful to the providers and staff of Valley Healthcare System, for the compassion showed to our friends.
Katherine Wolfe
Community Affairs Liaison
Valley Healthcare System, Inc.
« The FDA and Improving Information on Medication Use during Pregnancy Valley Healthcare System & Local News: Dr. Kamesha Harbison, OB/GYN »