We've all heard about the childhood obesity epidemic in America.  Today, about 1 in 3 American children and teens are overweight or obese which is causing a range of health problems that previously weren't seen until adulthood such as high blood pressure, type 2 diabetes, and elevated blood cholesterol levels.  During Every Kid Healthy Week, Valley Healthcare is encouraging you to bring your child in for a full well-exam.
Childhood obesity rates have soared over the past four decades. Today, more than 23 million kids and teenagers — nearly a third — are overweight or obese. We can do better for our children!
If we fail to reverse the childhood obesity epidemic, we're in danger of raising the first generation of American children who may live sicker and die younger than the generation before them. Preventing obesity during childhood is critical because habits formed during youth often last well into adulthood. Take action and help power the movement to prevent childhood obesity.
Fast Facts
Obese youth are more likely to have risk factors for cardiovascular disease, such as high cholesterol or high blood pressure. In a population-based sample of 5- to 17-year-olds, 70% of obese youth had at least one risk factor for cardiovascular disease.
Obese adolescents are more likely to have pre-diabetes, a condition in which blood glucose levels indicate a high risk for development of diabetes.
Children and adolescents who are obese are at greater risk for bone and joint problems, sleep apnea, and social and psychological problems such as stigmatization and poor self-esteem. [1]
What's at Stake?
Childhood obesity threatens the health and well-being of future generations. More than 23 million children and teenagers in America — nearly one in three young people — are now obese or overweight, putting them at higher risk for life-threatening health problems. They are at higher risk than their healthy-weight peers for a host of serious illnesses, including heart disease, diabetes, stroke, asthma and certain types of cancer. [2]
There are six key issues that focuses on the reversing of  the childhood obesity epidemic, including school foods and beverages, healthy affordable food, physical activity at school, pricing strategies, physical activity in communities and marketing to kids.
Reversing childhood obesity is within reach, but to achieve success, significant policy and environmental change is needed to give children the opportunity to lead a healthy life. [2]
At Valley Healthcare, we are dedicated to making sure that your child has a healthy, safe childhood.  Your child is our top priority.   We offer same day appointments for children who don't feel well and regularly offer tips and advice to parents ranging helping you establish a healthy lifestyle for your child, both in school and out of school to proactive behavior techniques.
While Every Kid Healthy Week runs from April 21 -25, we don't want it to end at the end of the week. Let's keep our kids healthy always by taking what we learn during this week in April and transferring it into your child's lifestyle.
[2] http://www.preventobesity.net/
---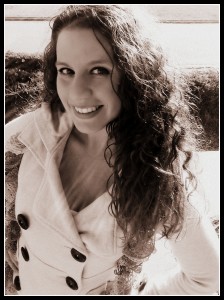 Jennifer Bell has managed many specialty areas of healthcare including, kidney transplant, physical therapy and surgery.  She combines her expertise in patient relations with her love of writing to bring awareness of health related issues.   In her blog, Dreamlife Moments, she writes about mindfulness of time and recognizing more of the positive moments happening around us every day that creates a more positive life experience. Jennifer and her husband Byron are recent empty-nesters who enjoy traveling with their bichon Aissa, geocaching and volunteering wherever they go. Who is this chickie anyway? Connect with Jennifer on her Facebook Page, Blog and Twitter to find out more.
« National Sports Eye Safety Awareness Month What Is Schizophrenia? »