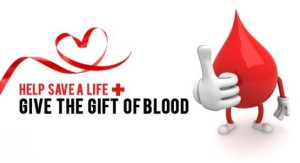 January is national blood donor month, and you can celebrate by giving!
According to the American Red Cross, less than 10% of the eligible 38% of Americans donate their blood. Only about 50% of those donors come back regularly. Usually the reasons for not donating are, "I don't think about it," or "I don't like needles." Unfortunately the need for blood never goes away, so don't give an excuse. One donation can help save up to three lives!
Donating blood is a safe, four step process. The equipment is sterile, and the staff does all of the work. It usually takes about 10-15 minutes, especially if you are well hydrated. The human body contains about 10 pints of blood, and during a donation, you give about one pint. Don't worry, your body will replace it!
For more information about how to donate, call Valley Healthcare System at (706) 322-9599 or The American Red Cross at 1-800-RED-CROSS (1-800-733-2767).
« Health Center Funding Cliff Open Enrollment to Sign-up for Health Insurance is Ending! »