In an effort to show our appreciation for our community, we donated Thanksgiving meals to some of our patients and their families. Seen below are Valley Healthcare System employees, Diana and Taylor, preparing to deliver the meals.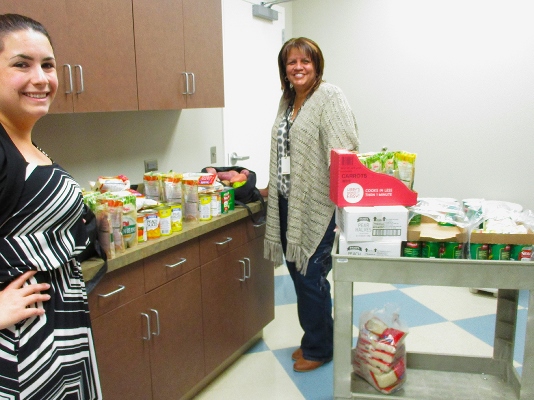 The holiday season, for most families, includes large meals and an abundance of desserts. It can be difficult to participate in the feasts while maintaining a healthy eating lifestyle. Here are some tips to help avoid the holiday weight gain:
Plan a post-meal walk- Grab your favorite cousin and go for a walk around the block. Burn calories and catch up all at once!
Walk around and remain standing while you mingle with family- Standing and/or walking will burn more calories than sitting.
Eat Breakfast- Avoiding the calories in the morning and saving them for later can cause you to over eat.
Load up on Veggies- Vegetables will help fill you up faster and might save you a second trip to the dessert table.
Go Easy on the Alcohol- Alcohol, and other high calorie beverages, contribute to weight gain and provide no hunger satisfaction.
Stop Eating When You are Full- Your body knows when it has had enough, listen to it!
Help Clean Up- Here is another way to burn a few extra calories.