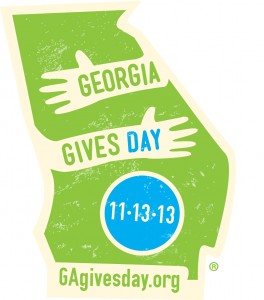 Valley Healthcare System has been registered to participate in Georgia Gives Day on Wednesday, November 13, 2013.  This event allows state registered Georgia-based nonprofit 501(c)(3) organizations to raise funds for their organizations through the donations of person(s)/organization(s) on this day.
Click & Pledge – Donate to VHcS
What is GA Gives?
The Georgia Center for Nonprofits is excited to be the driving force behind the new Georgia Gives Initiative – an effort to empower nonprofits to deliver greater impact and enhanced services in our communities by increasing individual philanthropic giving in Georgia and raising awareness of the state's nonprofit sector. Georgia Gives is a statewide initiative that focuses the attention of the public on the work and worth of nonprofits.
For more information visit: http://www.gcn.org/events/Georgia-Gives-Day-2013
« Healthy Aging – Healthy Lifestyle Registration is now open for Pine Mountain Challenge 2013 »