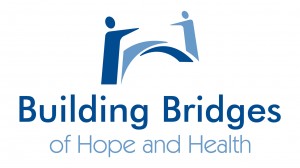 Fact Sheet
Mission Statement: To provide comprehensive primary healthcare, selective specialties and referral services to the population of the Chattahoochee Valley area regardless of individual circumstances.
Vision: To be the superior multi-specialty primary healthcare organization utilizing an outstanding team of healthcare professionals and support personnel by delivering accessible, affordable, cost effective, prompt customer responsive service.
Founding Officers: Bishop James Swanson, Dr. James Crosse, Audrey Hollingsworth, Al Johnson, John Paul Marvets, Mattie K. Wright, Kenneth Suddeth, Elizabeth Sloan, Milton Ortiz, Tommy Sands, Judge Albert Thompson and Rannie Lewis.
History: Valley Healthcare System formerly known as Community Health Center of South Columbus opened its doors August 1994. This name change is reflective of the growth in our size and the services that we provide to the community. In June 2012, Valley Healthcare increased their offerings by offering expanded pharmacy and optical services. This enabled us to better serve the patient's needs while diversifying operating revenues. The new facility at 1600 Fort Benning Rd, Columbus, GA 31903 includes 30,000 sq. ft. of healthcare space on 13 acres of land.
Click here to view entire article…
Economic Impact
High-Quality Care that Saves Community Healthcare Dollars.
Over the years, Valley has served thousands of Chattahoochee Valley residents with high quality, affordable health care. Of the 237,213 people in the Columbus Area, 11,196 were Valley patients in 2016.
What are FQHCs?
Federally Qualified Health Centers (FQHCs) or Community Health Centers (CHCs)…are organizations receiving grants under Section 330 of the Public Health Service Act, CHCs are local, non-profit, community-owned health care providers serving low-income and medically underserved communities.
Click here to view entire article…
Celebrating 20 Years (1994-2014)
Goal One:
Educate the public on health care issues and practices.
Action Steps:
Provide twelve family events annually in the community that educate the public on healthcare issues and increase patient awareness and treatment options.

Seek out connections in the community like the current work with Head Start Enrichment Services that provides mental health services to 11 centers, 54 classrooms, and 1,000 students.
Goal Two:
Provide education and research programs in conjunction with higher education.
Action Steps:
Build on our relationships with Auburn for behavior health and Mercer on pediatrics and family practice clinical rotations for medical students.

Continue to work with Columbus State University School of Nursing and other institutions to offer curriculum based programs for students studying to become Nurse Practitioner (NP's) and Physician Assistants (PA's).

Pursue additional relationships with institutions like Miller Mont Technical College for students working towards credentials as a Certified Medical Assistant.
Click here to view entire article…