Anyone who has suffered a brain injury understands what it is like to be in a panic, to feel helpless. For many people, it's like losing their keys to their lives – the ability to drive, to care for themselves, and to work a regular job.
As they go to therapies to learn how to regain what they have lost, they often find locked doors.  Places that are supposed to be familiar, feel cold and unwelcoming.  With the help of Brain Injury Services, some of these men, women and children are retrieving the keys that unlock their past. [2]
According to The Brain Injury Association of America (BIAA), 5.3 million people live with life-long disability as a result of Traumatic Brain Injury (TBI).
Brain Injuries can be defined as…
Traumatic Brain Injury (TBI)
TBI is defined as an alteration in brain function, or other evidence of brain pathology, caused by an external force.
An acquired brain injury is an injury to the brain, which is not hereditary, congenital, degenerative, or induced by birth trauma. An acquired brain injury is an injury to the brain that has occurred after birth.
No two brain injuries are alike, because no two people are alike.  For some people, brain injury is the onset of a deterioration process of the brain.  We've all known someone who's suffered a concussion, either playing sports from an accident.  Some people downplay the seriousness of a concussion.  A concussion can be cause by both closed and open head injuries A It is the most concussion is the most common type of traumatic brain injury.   A concussion is caused when the brain receives trauma from an impact or a sudden momentum or movement change. The blood vessels in the brain may stretch and cranial nerves may be damaged. This can cause severe, long-term effects in memory, movement and ability to communicate effectively. [1]
According to the Centers for Disease and Control Injury Prevention Center, the leading causes of traumatic brain injury are:
Other types of brain injuries, such as Shaken Baby Syndrome or a Penetrating Brain Injury (i.e. when an object forces hair, skin and bones into the brain such as with a knife or bullet) are more obvious but any head trauma, no matter how slight, should be immediately checked by a doctor.  It is not wise to assume symptoms such as nausea, vomiting or dizziness after a head trauma are unrelated to a brain injury.
Call Valley Healthcare to find out about the programs offered or to schedule an appointment for a complete check-up including an EEG.
With the help of Brain Injury Awareness and programs designed to exercise your neurons, many people are once again enjoying the freedom of independent living and function while they slowly rebuild their self-confidence and sense of security.  Each key they rediscover is one less door closed to the world they understand.
[1] http://www.biausa.org/brain-injury-awareness-month.htm
[2] http://braininjurysvcs.org/
---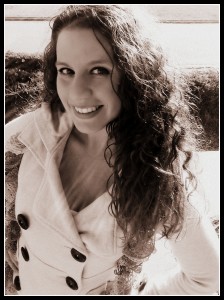 Jennifer Bell has managed many specialty areas of healthcare including, kidney transplant, physical therapy and surgery.  She combines her expertise in patient relations with her love of writing to bring awareness of health related issues.   In her blog, Dreamlife Moments, she writes about mindfulness of time and recognizing more of the positive moments happening around us every day that creates a more positive life experience. Jennifer and her husband Byron are recent empty-nesters who enjoy traveling with their bichon Aissa, geocaching and volunteering wherever they go. Who is this chickie anyway? Connect with Jennifer on her Facebook Page, Blog and Twitter to find out more.