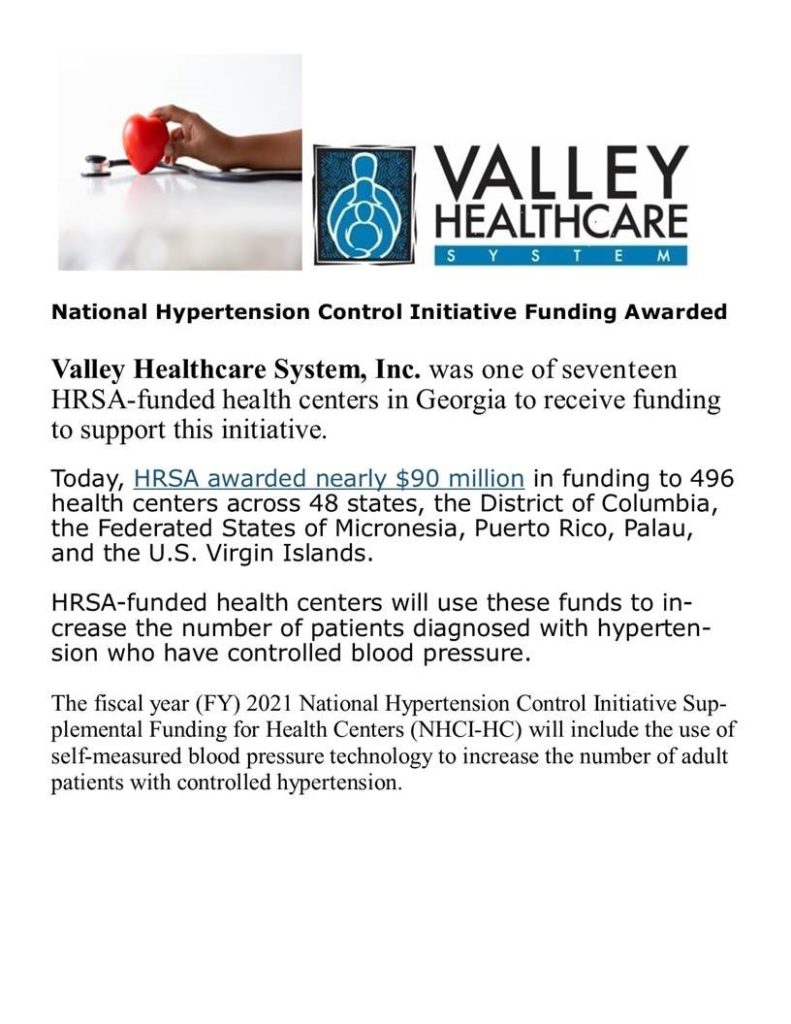 Valley Healthcare System, Inc. is a 501(c)(3) Non-profit, Charitable Organization
Mission Statement
Our goal is to provide comprehensive primary healthcare, selected specialties and referral services to the population of the Chattahoochee Valley area regardless of circumstances. We focus on being patient centered and providing whole person, team-based care. Through this mission the Center will: minimize barriers of access; increase patient awareness and treatment compliance; provide prevention, education, patient support and research programs; educate the public on health care issues; ensure operational effectiveness and financial viability; develop integrated services networks with other provider organizations; facilitate community participation in the health care planning process and; contribute directly to the economic growth and stability of the local area.
Vision Statement
Valley Healthcare System's vision is to be the superior multi-specialty primary health care organization utilizing an outstanding team of health care professionals and support personnel by delivering accessible, affordable, cost effective, prompt customer responsive service.
Brief History
Valley Healthcare System formerly known as Community Health Center of South Columbus opened its doors August 1994. This name change is reflective of the growth in our size and the services that we provide to the community. We began as a small service within the Baker Village community of the South Columbus area. Today, we provide medical, dental, out-reach services, behavioral health and pharmacy services to residents from the Chattahoochee Valley region and beyond.
Liability Protection
The Health Resources and Services Administration (HRSA), in accordance with the Federally Supported Health Centers Assistance Act, as amended, sections 224(g)-(n) of the Public Health Service (PHS) Act, 42 U.S.C. 233(g)-(n), deems Valley Healthcare System, Inc. to be an employee of the PHS which provides liability protection under the Federal Tort Claims Act (FTCA)